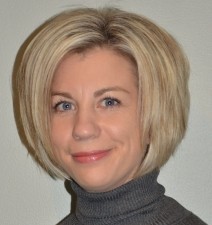 Ohio Education Association member Lynnette Jimenez (Twinsburg EA) has been chosen to receive the National Education Association's 2018 George I. Sánchez Memorial Award. NEA presents the Memorial Award to a nominee whose activities significantly impact education and the achievement of equal opportunity for Hispanics.  Jimenez is a language arts teacher at R. B. Chamberlin Middle School in Twinsburg, Ohio. In 2016 she was awarded a North Central University Bright Future Scholarship She will receive the award at the Association's upcoming 51st annual Human and Civil Rights Awards Dinner on July 1, 2018, in Washington, D.C.
About George I. Sánchez (1906-1972)
Sánchez was an educator, historian, and scholar in the United States, Mexico, Peru, and Venezuela. He devoted 50 years of his life to the education of Mexican, Navajo, and Black children and is known as the "father of the movement for quality education for Mexican Americans. George I. Sánchez was both a scholar and a visionary. He foresaw a time in the United States when a child's knowing Spanish would be considered an asset rather than a deficit by educators. And he was convinced that bilingual teachers would play a crucial role in elevating the education of Hispanic students. Throughout his career, Sánchez fought for equal educational opportunities for Mexican American students and opposed the use of racially-biased standardized tests and segregation based on nonproficiency in English.