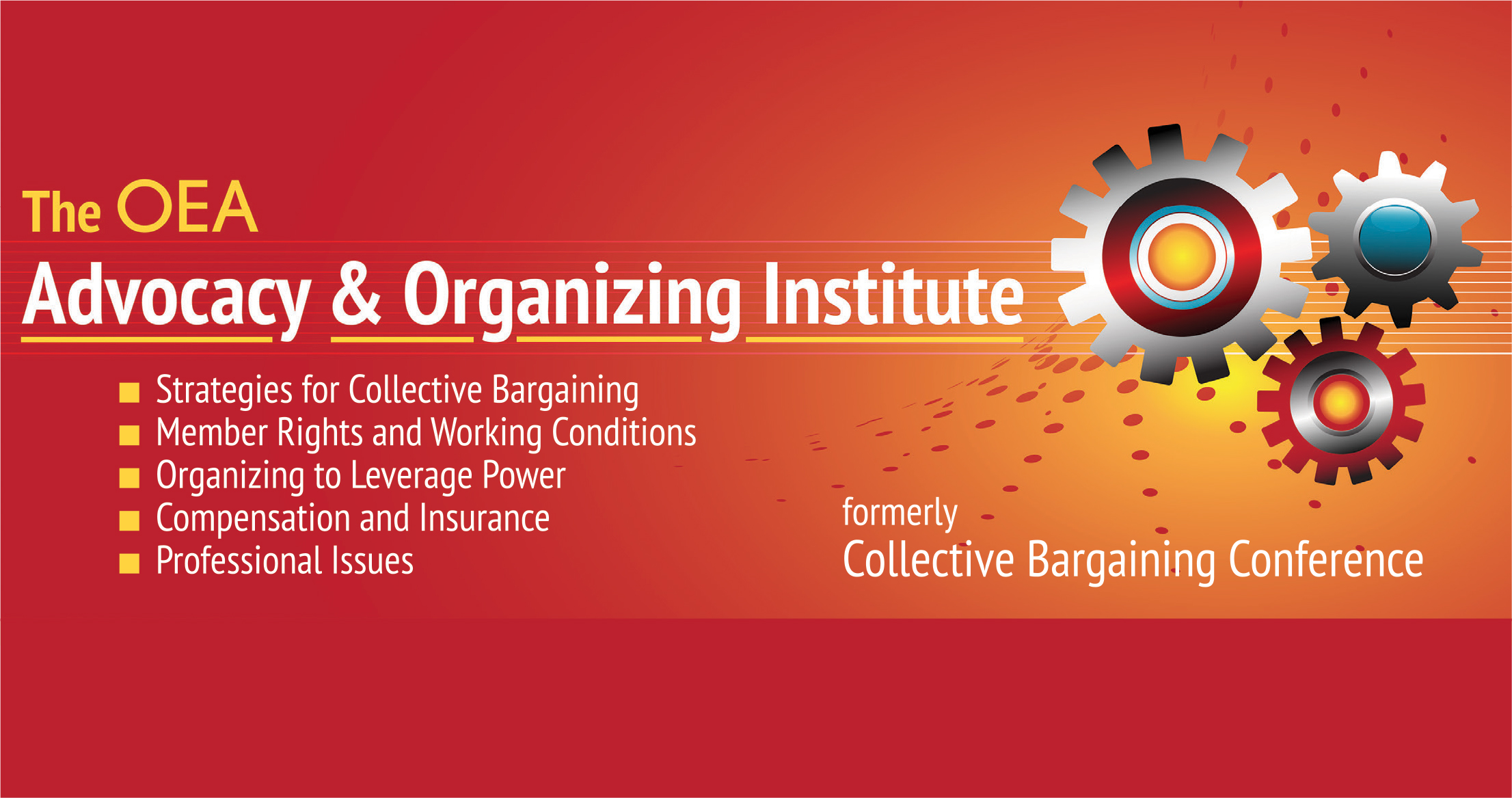 2018 will bring many changes to our local associations and their role within public education. OEA locals will have new opportunities and challenges in advocating for positive change for their members and the students they serve. Whether you are a custodian, professor, teacher, or other education employee, your ability to have an impact on public education for your members and students rests in your ability to advocate and organize.
The 2018 Advocacy and Organizing Institute offers empowering training for OEA members that addresses:
the key components of negotiating and protecting a collective bargaining agreement
solutions to common contract interpretation and implementation issues
harnessing and employing the collective power of OEA members to improve the learning conditions of Ohio's students
Registration is now open. Register now.
---