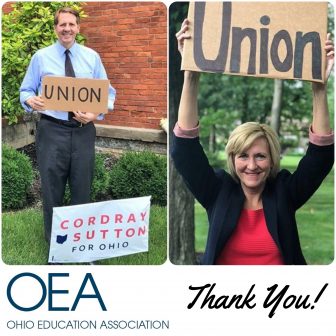 The Southwestern Ohio Education Association will host a town hall-style meeting with Betty Sutton, the OEA-endorsed candidate for Lt. Governor.
It will be followed by a legislative reception with additional state- and national-level candidates. For more information, or to RSVP, contact Stacy Recker at 513.328.0265 or email: StacyRecker@fusenet. | August 9th, @ 3-5:30 p.m. at Princeton High School, 100 Viking Way, Cincinnati, OH 45246, serves as the venue.
Light refreshments will be served.