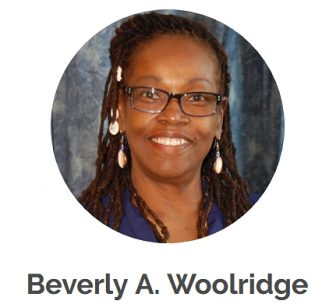 On Friday, November 30, 2018, the OEA Board of Directors endorsed Beverly Woolridge for re-election to the School Employees Retirement System (SERS) Board of Trustees as a retiree member.
In order for Beverly to qualify for the ballot, she must have signatures of SERS retirees from around the state.  She is currently about 50 signatures short and the deadline for submitting petitions is the end of this week.  If you know a retired member of SERS (SERS serves our Education Support Professionals) and can help with gathering even one or two signatures it will help Beverly towards her goal.
Below are detailed instructions:
Go to the SERS website using this link: https://www.ohsers.org/wp-content/uploads/2018/09/R_2_nominating-petition-RETIREE-member.pdf  and print the petition
In the blank line toward the top of the document write in "Beverly Woolridge" as the member to be placed on the ballot
Gather whatever signatures you can from SERS retirees.  The individual must print their name, sign, list the last 4 digits of their SSN, specify their county of residence and provide the date.  As many as 20 individuals can sign a single petition and they do not need to be separated by county.  You can make copies of the blank petitions but original signatures must be provided.
The circulator of the petition must sign and print their name at the bottom of each page.  Any individual can circulate a petition (they need not be a member of SERS).  A circulator may sign their own petition.
Mail any gathered signatures to SERS as soon as possible.  Petitions must be received by 4:30 p.m. on Friday, December 7, 2018.  The address is:
SERS of Ohio
300 East Broad St., Suite 100
Columbus, OH 43215-3746
Apologies for the short timelines associated with this request and thank you for any help you can give.  If you have questions feel free to contact me.  Also, if you are able to send in signatures please let me know.
— Robert Davis
OEA Government Relations
614-227-3069