OEA'S 2020 SPRING REPRESENTATIVE ASSEMBLY GOES VIRTUAL
In light of our current circumstances with the Coronavirus and the federal social distancing guidelines, the OEA Board of Directors voted to postpone the Spring Representative Assembly and call a Virtual Special Session of the Representative Assembly.
Elected delegates will convene on Saturday, May 9, 9:00 a.m. The estimated 900-1200 delegates will meet using a tele-town hall platform.
---
DELEGATE REGISTRATION
Confirmed delegates will be contacted through email directly from OEA with registration instructions. In order to attend you will need to register through CVent by May 4th at noon.
As a part of the registration process for this virtual format, delegates will need to confirm the accuracy of phone and mailing address information. Ballots for candidate elections and proposed changes to the OEA Constitution and Bylaws will be mailed to delegates' home addresses after the Special Session but other materials will be sent prior to the meeting that can be reviewed and referenced during the call. Delegates who register through CVent can expect to receive a reminder call from President DiMauro on Friday, May 8 and another call to join the Special Session on Saturday, May 9.
Should an elected delegate not be able to participate:
Please notify your local president who can assist if there are any elected alternates who can take your place.
Please notify OEA of any alternate switches by email at oeara@ohea.org.
Notifications to OEA of any delegate / alternate switches must be made by Friday, April 24, 4:00 p.m.
A separate invite will be sent to alternates, so please do not forward any email communications.
SPECIAL SESSIONS
Delegates will have the opportunity to utilize a virtual platform twice, once during the Wednesday afternoon, May 6, open budget hearing, and again Saturday morning, May 9, when the First Assembly Session convenes. You must register in advance for both events.
During the Special Session delegates will be presented with three major action items:
Nominations and candidate presentations for contested elections for NEA Director and OEA Board of Directors At-Large positions up for election this spring
Discussion of proposals that have been properly submitted to amend the OEA Constitution and Bylaws
Adoption of the OEA budget for 2020-2022
The election of candidates and Constitution and Bylaws proposals will be conducted by secret ballot which will be mailed to your home address following the Special Session. Critical updates related to new legislation, OEA priority issues, and how OEA is supporting members and students will also be provided during the Special Session, which is likely to last about 90 minutes.
There will be no late registrations. All delegates must register via CVent by Monday, May 4 at 12:00 pm.
For questions before or on the day of the Special Session, please contact William Baird, Elections & Conference Coordinator, at 614-370-7979 or by email at oeara@ohea.org.

---
The Representative Assembly (RA) is the policy-making body of the Ohio Education Association.
It is comprised of members who have been elected as delegates to represent their Local Associations.
The OEA-RAs are held twice annually, once in the fall and again in the spring. Delegates collaborate to establish Association policies and objectives, elect officers, adopt a budget, adopt/evaluate the legislative program, act on resolutions, as well as act on new business items as needed.
Any member is welcome to attend an OEA-RA as a guest. However, per the OEA Constitution, its bylaws, provisions and policy, only recognized delegates may participate in debates and votes.
Additional questions or concerns should be directed to the OEA Elections & Conference Coordinator, William Baird, at 800‐282‐1500, ext. 3169 (614‐227‐3169), or by email, bairdw@ohea.org.

#OhioEA | #OEAra
OEA Fall Representative Assembly
Saturday, December 5, 2020, 9 a.m.
Event Location TBD

---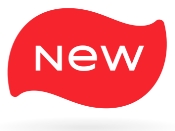 This Fall 2020, OEA is continuing to use an online delegate reporting portal for your OEA-RA Delegates/Alternates. Local presidents or their designee may report the required information online at: https://delegates.ohea.org
First time logging in? you can create an account, by visiting: https://delegates.ohea.org/Account/Register
When creating an account, be prepared to provide your first and last name, the last 4 of the social security number OR date of birth, and your OEA Member ID. Please note, you can find your Member ID on the address label for your Ohio Schools magazine or you can contact the OEA Member Help Line at membership@ohea.org or 1-844-OEA-Info (1-844-632-4636). If you signed up last year and do not remember your password, you can request a new password on the website.
For further details about the online delegate reporting system for OEA-RA Delegates and Alternates, Click here for additional details and how to create an account.
Additional questions or concerns should be directed to the OEA Elections & Conference Coordinator, William Baird, at 800‐282‐1500, ext. 3169 (614‐227‐3169), or by email, bairdw@ohea.org.
National Education Association
July 2-6, 2021
Visit ra.nea.org for updated information
Location: Denver, CO
Declarations of Candidacy
OEA and NEA encourage minority participation in the NEA Representative Assembly. To find out more, please read Ohio's 2019-2020 Updated Ethnic Minority Plan