Offices Closed — 2019 MLK Jr. Day of Service
Serve Your Community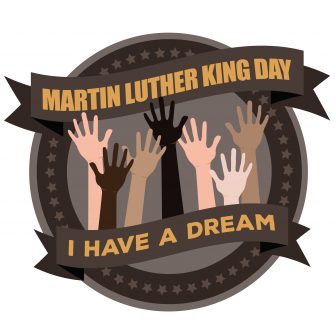 All Ohio Education Association offices will be closed, Monday, January 21, in observance of Martin Luther King Jr. Day of Service.
What is Martin Luther King Jr. Day and Why is it a "Day of Service?"
Legislation signed in 1983 marked the birthday of the Rev. Dr. Martin Luther King, Jr. as a federal holiday. In 1994, Congress designated the Martin Luther King Jr. Federal Holiday as a national day of service and charged the Corporation for National and Community Service with leading this effort.
Each year, on the third Monday in January, the MLK Day of Service is observed as a "day on, not a day off."
MLK Day of Service is intended to empower individuals, strengthen communities, bridge barriers, create solutions to social problems, and move us closer to Dr. King's vision of a "Beloved Community."
Use this SEARCH TOOL to find a volunteer opportunity in your area.

OEA 2019 Humanitarian Awards Program
•  Human & Civil Rights Award
•  Charles A. Glatt Award
•  Doris L. Allen Award
•  Holloways' Award
•  Peace & International Understanding/Relations Award
Click Here — All Applications and Nominations Due January 25, 2019.
Related Events