OEA Summer Academy 2017
June 19, 2017 @ 12:00 am

-

June 21, 2017 @ 12:00 am
Event Navigation
OEA Summer Academy is an annual conference for educators. This year's conference "2017 OEA Summer Academy: Leading the Way for Continuous Improvement of Public Education" offers participants the opportunity to explore leadership, professional issues, organizing, advocacy, and policy in collaboration with OEA staff and educator colleagues.
The 2017 OEA Summer Academy will offer seven blocks of sessions for attendees; attendees will choose one session per block. Each session is categorized under one of six topic areas: Organizing; Building Strong Locals; Social Justice; Government Relations & Communications; Professional Issues 1; Professional Issues 2. These topics are noted in parentheses after the session title. You may elect to take all seven sessions in one topic area, or you may elect to choose sessions from a variety of topic areas.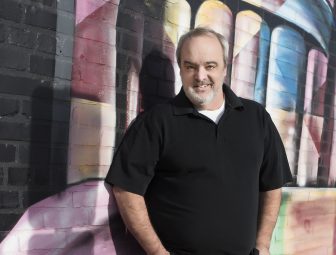 Our keynote speaker is going to be educator and administrator Gerry Brooks. He is a principal from Lexington, Kentucky, who uses humor to engage educators in improving their instructional practices and focus. His educational experience includes six years in the classroom, two years as an intervention specialist, and twelve years as an administrator. You may be aware of his many YouTube videos that cover popular topics such as classroom management, testing, gifts for teachers, etc. An encouraging speaker, he has spoken to educational groups across the nation. His focus is on encouraging teachers to improve their instruction through personal climate and culture strategies.
New for Summer Academy 2017 – New Officer Development Cohort 
The sessions offered through the New Officer Development Cohort will be self-contained. The information presented in each session builds upon the necessary knowledge developed in the previous session. All sessions are designed for newly-elected and aspiring association leaders for the local offices of secretary, treasurer, vice-president and president, and all participants will become part of a network of local leader colleagues. Local leaders and aspiring local leaders will learn the basic skills, fundamentals and strategies to build and maintain an effective local association. Participants who choose to attend the New Officer Development Cohort will work and learn in a self-contained, cohort setting during Summer Academy, and will not choose additional sessions.
See www.regonline.com/oeasummeracademy2017 for more information and online registration.
Save
Related Events