NEOEA Chat With the Candidates Night — Sept. 17th
September 17, 2018 @ 5:00 pm

-

7:30 pm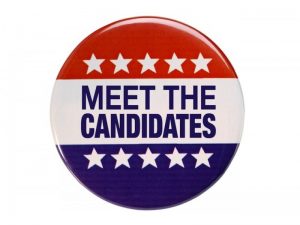 The North Eastern Ohio Education Association is hosting a Chat With the Candidates night from 5-7:30 p.m., Monday, September 17th at the Acacia Clubhouse, 26899 Cedar Road, Beachwood.
OEA-endorsed candidates from across northeastern Ohio have been invited to attend. This is an opportunity to share your insight to public education and ask challenging questions of the candidates. The event also features a casual buffet of hamburgers, grilled chicken, (including all the sides), and a cash bar.
If you are interested in attending, please complete this registration form as well as coordinate with your local association president. In the spirit of Campaign 2018's ME+3 Pledge, participants are encouraged to bring at least two association members. For additional information email: desk@neoea.org, or call: 216-518-0200.
Related Events