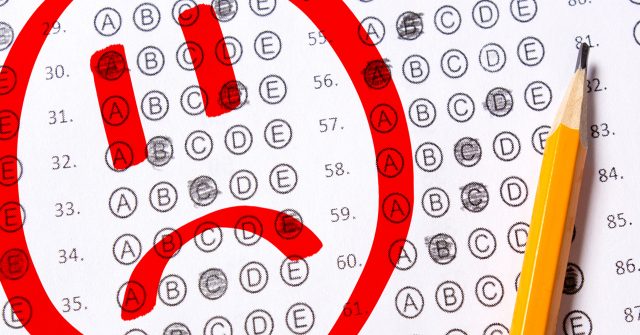 As educators, OEA members are greatly concerned about the amount of testing that Ohio's students endure.  Excessive testing has led to a loss of instructional time in the classroom and lost educational opportunities for students.  House Bill 239, the Testing Reduction Act, seeks to reduce the testing load on students in order to provide more time for teaching and learning in the classroom.
House Bill 239, sponsored by Representatives Gayle Manning (R- North Ridgeville) and Erica Crawley (D- Columbus), passed the House by a vote of 78-14.
Specifically, HB 239 would make the following changes:
Require school districts to convene a local work group made up of teachers, parents, and administrators to examine district-required testing and make recommendations for ways to reduce the amount of time students spend taking tests.
Reduce the number of high school end-of-course exams by combining American History and American Government assessments into a single test.
Alter the existing provision that allows local school boards to pass a resolution to exceed testing limits by requiring that such action be taken on an annual basis and be reported to the Ohio Department of Education (ODE).
Require that ODE issue an annual report on the time spent on state- and district-required testing in Ohio's schools.
Provide that the state continues to offer administration of the ACT/SAT tests for high school juniors, but student participation would be voluntary.
Exempt the 2020-2021 school year from student retention tied to the Third Grade Reading Guarantee.
Urge your State Senator to support this important bill.  It's vital they hear from educators like you!  Please adapt the sample letter below with why you support HB 239 and urge them to do the same.