Key Election Season Dates
• Nov. 3: Due Date for Absentee Ballots
• Nov. 6: Election Day — Polls Open 6:30 a.m.-7:30 p.m.

Your Vote Matters!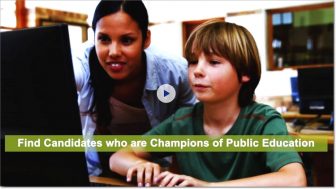 Education in Ohio is under attack. November 6 is our opportunity to help elect pro-public education candidates who will put Ohio's students first.
These tools represent the collective work of OEA members, serving on local committees, to screen political candidates (from both parties) on behalf of the Fund for Children and Public Education (FCPE).
Your vote, as well as your involvement, will make the difference.


Additional Resources