Key Election Season Dates

In lieu of mailing holiday cards, and in an effort to give back to our community, OEA has made a contribution to the Mid-Ohio Foodbank.


Lost & Found



Couldn't quite find what you were looking the last time you were here? Effective immediately, an enhanced search feature will now serve up more relevant results. We've also made a number of additional enhancements and created new pages designed with you in mind. Take another look around. Have a suggestion or comment? Share it: webmaster@ohea.org.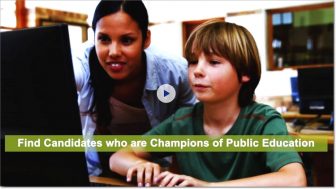 Education in Ohio is under attack. November 6 is our opportunity to help elect pro-public education candidates who will put Ohio's students first.
These tools represent the collective work of OEA members, serving on local committees, to screen political candidates (from both parties) on behalf of the Fund for Children and Public Education (FCPE).
Your vote, as well as your involvement, will make the difference.


Additional Resources