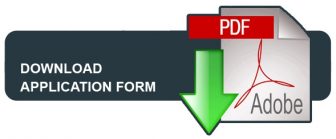 The Doris L. Allen Award is presented to a district or local affiliate of the Ohio Education Association exemplifying Doris L. Allen's dedication and contributions to the human relations programs within the education profession.
Criteria
The human relations program of the nominated district or local affiliate must have accomplished two or more of the following:
Promoted the inclusion of human relations training for members in their annual programming.
Established programs that provide for community involvement and create a feeling of investment in and responsibility for the support of the Association's efforts promoting human relations.
Worked to improve inter-group relations among cultural/ethnic groups.
About Doris L. Allen
Doris L. Allen, OEA Human Relations Consultant, was killed December 1, 1974, in the crash of a TWA airliner while en route to Washington, D.C., to attend a Human Relations staff conference sponsored by NEA.During her brief time on the OEA staff, she developed a handbook for local association human relations committees. She also developed an audio-visual presentation on human relations awareness, conducted human relations programs around Ohio, and served as a member of the OEA's Racism Awareness Cadre. OEA's Minority Caucus was renamed the Doris L. Allen Minority Caucus in recognition of her contributions.
→ Back to the Scholarships, Grants & Awards Home Page