OEA on the Issues | OEA Legislative Scorecard | Find My Ohio Legislators

Protect Your Students. Protect Your Contract. Protect Your Profession.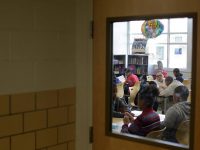 According to The Columbus Dispatch, 87% of the students attending charter schools in Ohio are in a charter school that is graded D or F by the state. Despite that sorry record, they continue to drain needed resources from local public schools. Join educators, administrators and parents across Ohio in urging state lawmakers to change the way in which charter schools are funded so that local taxpayers no longer have to foot any part of the bill.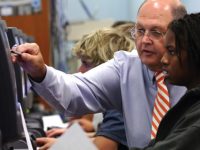 Opportunity is the cornerstone of public education. As educators, we believe that every student deserves the opportunity to learn and grow through a great public school. Educating all of Ohio students is the best investment we can make in our future — and nothing is more important. That's why we're committed to investing in educational opportunities for every Ohio student.

OEA/NEA MEMBER-ONLY BENEFITS
Your OEA membership is there to support you in the important, life-changing work that you're doing. Visit OEA ACCESS to unlock even more dining, travel, auto, retail, and recreational discounts.

Mark the Date! Download the 2018-2019 Master Calendar
2018-2019 Master Calendar (Revised: January 10, 2019)

January 24 @ 5:00 pm
-
7:00 pm