Under the Resources tab you can find applications for scholarships, awards, and grants, along with other tools and information for education professionals and local affiliates. Our easy to browse Resources section can be viewed in its entirety, narrowed down by topic or audience, or searched directly by keyword. The search results can then be further narrowed by topic and/or audience. Topics include Bargaining tools, Communications and community engagement, Education policy and governing bodies, Employment, Legal issues, Licensure and certification, Leadership tools and documents, Membership, Professional development, Retirement, Salary and benefits, Teacher evaluation, and Tools and tips. The audiences represent OEA's diversity of members, as well as non-educators.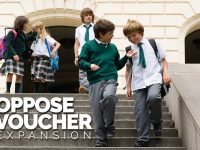 Background Senate Bill 85, sponsored by Senator Matt Huffman (R- Lima), would greatly expand private school vouchers in the state. The bill would replace the EdChoice and Cleveland voucher programs with a new statewide voucher called the "Opportunity Scholarship." OEA …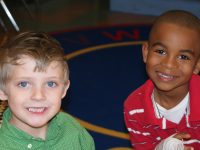 OEA members can help shape Ohio's future by nurturing a life-long love of learning in our students. No matter who is in office at the local, state or national level, we are the best advocates for Ohio's public schools and the students we serve. Please join the fight for a better future for public education in Ohio. To join, please sign up and become an Educator for Ohio's Future.
Featured Stories